Ultimate Comfort series, developed by leading engineers and designers of the company, will satisfy the most demanding users with its advanced functionality and economy.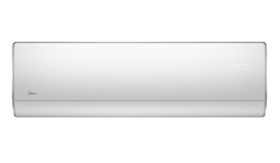 The innovative split system Midea Ultimate Comfort series was developed in 2016 and launched in production in 2017.
The series has excellent energy efficiency A +++, a high level of convenience and comfort of owners and is positioned as the next generation of split systems Midea created on the "World Platform" – Midea Global platform.
The internal and external units, as well as the remote control, have a stylish recognizable design and differ from their predecessors in a number of innovative functions and capabilities. Optionally equipped with a Wi-Fi management module.